The Hang Seng Index has been regarded as the most important indicator of Hong Kong's stock market performance. Its constituent stocks include companies listed on the main board of the Hong Kong Stock Exchange with the largest market capitalization and the highest liquidity. Country Garden has become a blue chip (a company with a good operating performance and a stable and high cash dividend payment), reflecting the full recognition of Country Garden by the capital market and confidence in the future development of Country Garden.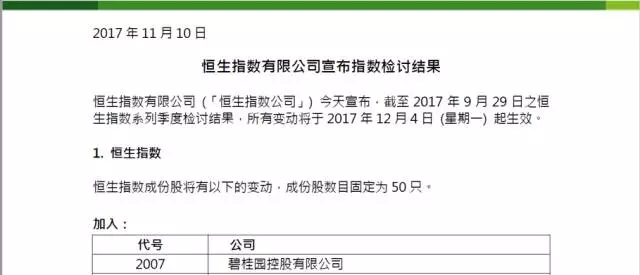 Hang Seng Index Press Release Screenshot
Prior to this, Country Garden has been listed as a constituent of the Hang Seng China 25 Index, a constituent of the Morgan Stanley Capital International Global Standards Index, a Hang Seng Composite Index and a 100 constituent stock in Hang Seng China in 2017, and was included in the rich in September 2016. China 50 Index.
As the body of China's new urbanization process, Country Garden currently has more than 1,000 projects in a balanced distribution in the city of 1234. In 2017, its performance continued to grow healthily and rapidly, and it is in the leading position in the industry. At the same time, Country Garden has been recognized by the capital market, and the corporate credit rating has been upgraded to Fin's investment grade, and has been awarded a Buy rating by Citigroup, Nomura and other big banks. The market value increased from HK$93.1 billion at the beginning of the year to HK$261.5 billion on November 10, a significant increase of 181%.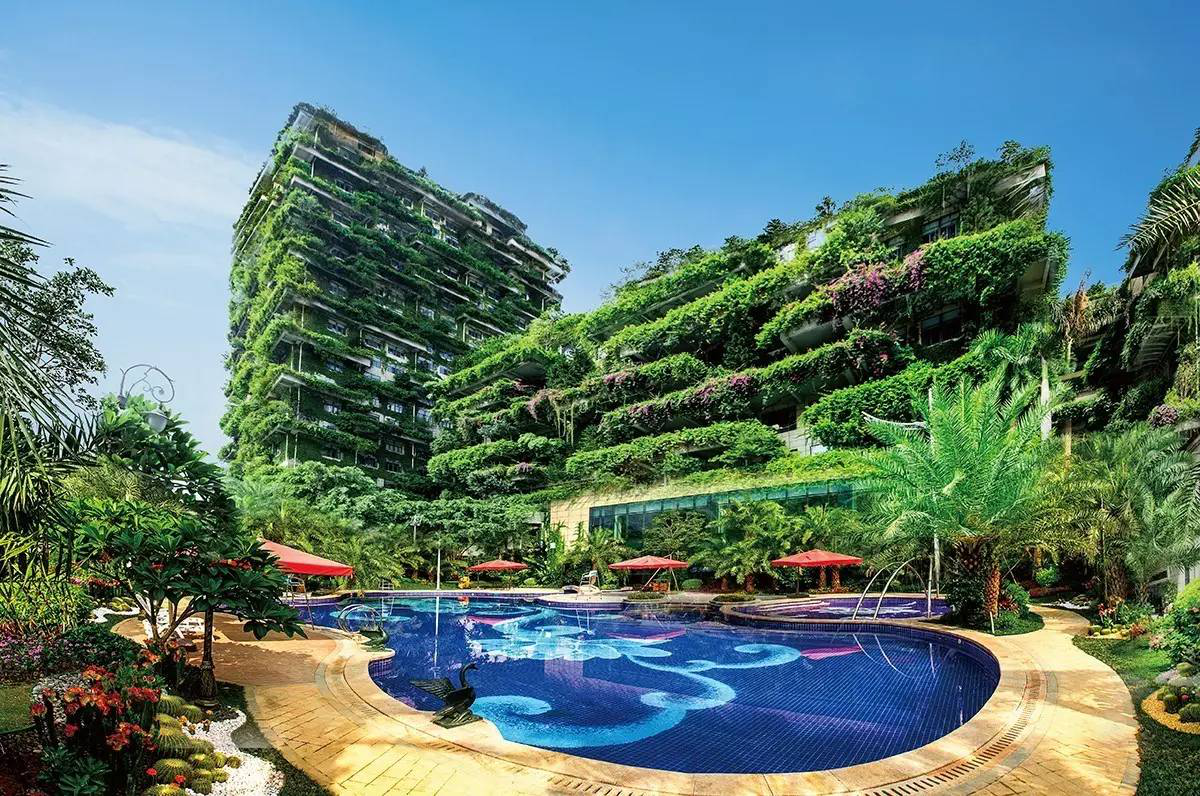 Country Garden Headquarters Building
In the future, Country Garden will continue to actively grasp the opportunities of urbanization and policy dividends across the country, adhere to its own development policy, give full play to the Group's advantages, and strive to create greater value for shareholders, customers and society.
The Hang Seng Index has been regarded as the most important indicator of Hong Kong's stock market performance. Its constituent stocks include companies listed on the main board of the Hong Kong Stock Exchange with the largest market capitalization and the highest liquidity. Country Garden has become a blue chip (a company with a good….. [了解更多]